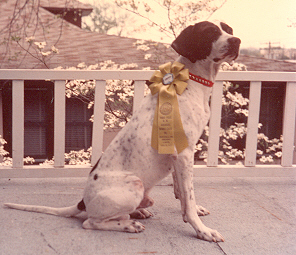 "Winkie"
Pointer
1971 - 1985
Winkie was responsible for my involvement in the sport(s) of dogs:

Unregistered, he was granted an indefinite listing privilege (ILP) number and allowed to show in obedience. He had all the potential in the world to be a high scoring dog. However, his handler managed to mess that up. (But I learned a lot!)

A wonderful field dog, Winkie introduced me to the joys of watching a good dog work.

Winkie was my best friend and companion for nearly 15 years.